Remembering Those Journalists Who Helped Cover for Anthony Fauci's 'Gain-of-Function' Misdirection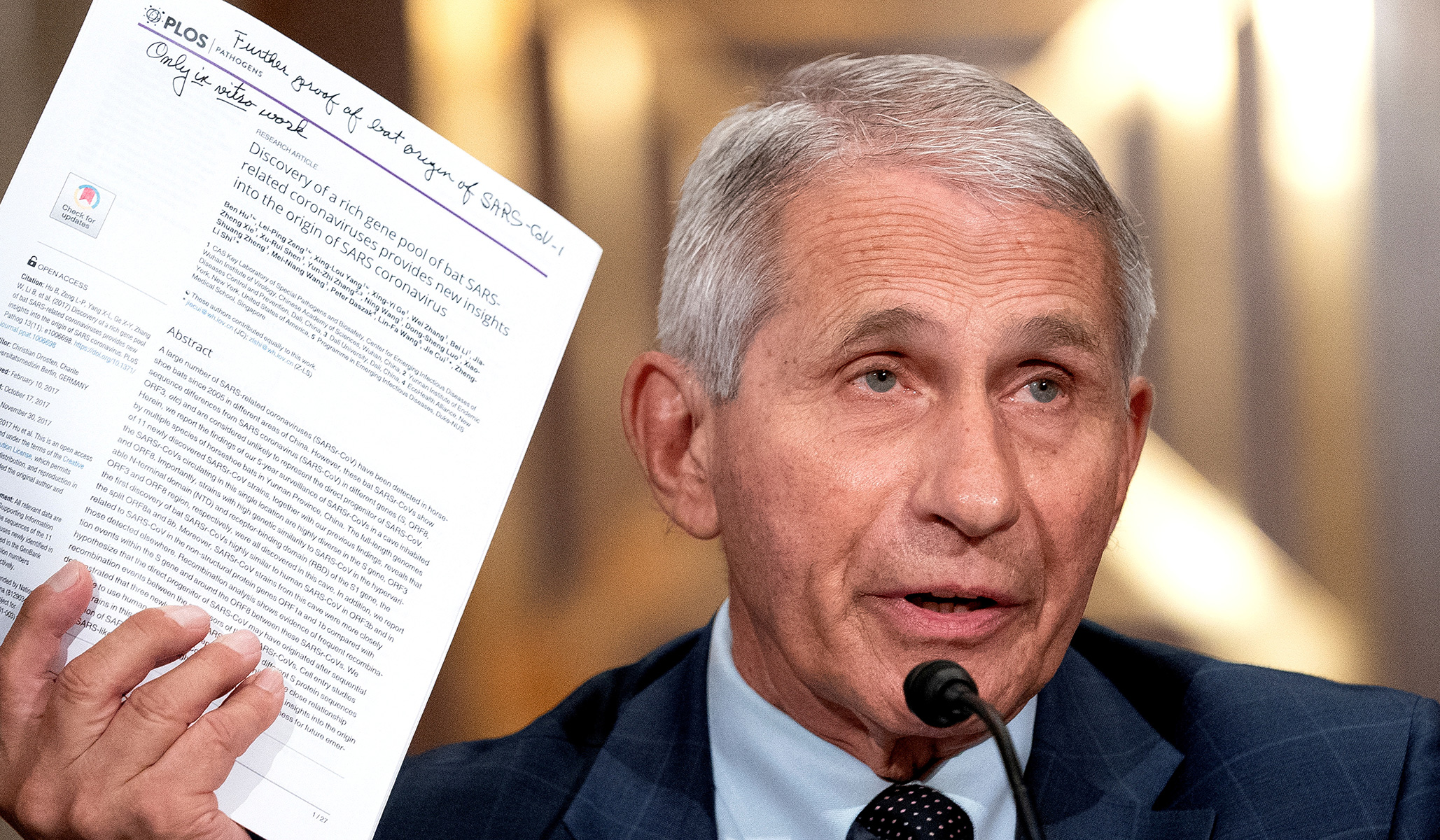 Dr Anthony Fauci speaks during a Senate committee hearing in Washington, D.C., July 20, 2021. (Stefani Reynolds/Reuters)
A Wednesday letter from top NIH official Lawrence Tabak revealed that Dr Anthony Fauci was wrong — and Senator Rand Paul was right: The NIH did fund gain-of-function viral research at the Wuhan Institute of Virology through the U.S. research non-profit EcoHealth Alliance.
According to Tabak, a "limited experiment" funded by the NIH, and carried out by EcoHealth Alliance, was conducted to see if "spike proteins from naturally occurring bat coronaviruses circulating in China were capable of binding to the human ACE2 receptor in a mouse model." The altered virus made the mice it was tested in "sicker," according to Tabak's letter.
Paul and his argument were pilloried not just by Fauci — "you do not know what you are talking about," "if anybody is lying here, Senator, it is you!" "…you are entirely and completely incorrect, the NIH has not ever and does not now fund gain-of-function research in the Wuhan Institute of Virology" — but also by many in the media who reflexively sided with Fauci:
MSNBC's Ari Melber, July 2021, concurring with Fauci's characterization of Paul's comments: "Slanderous. Interesting, yeah and I can understand it. These are very serious issues that people are working on."
CNN's Brian Stelter, July 2021, while flashing tweets from Paul on screen: "These GOP lawmakers' minds are made up, as they call for Fauci's resignation, thereby creating more content for GOP TV."
White House press secretary Jen Psaki, September 2021: "NIH has never approved any research that would make a coronavirus more dangerous to humans."
While Tabak took pains to rule out the possibility that the specific research described in his letter spawned COVID-19, citing genetic differences between the viral strains, he also conceded that EcoHealth was not transparent with the NIH. Rather than immediately informing the NIH that they had successfully bound a bat coronavirus to a human receptor, as they were required to, the Wuhan researchers concealed that fact until August 2021, a year and a half into the pandemic.
CNN's homepage does not presently acknowledge the letter, instead leading with the story "Liberal Backlash Against Sinema Grows."