February 6, 2022

Print This Post
Comedian Collapses on Stage During Joke: "I'm vaxxed, double vaxxed, boosted, and Jesus loves me most"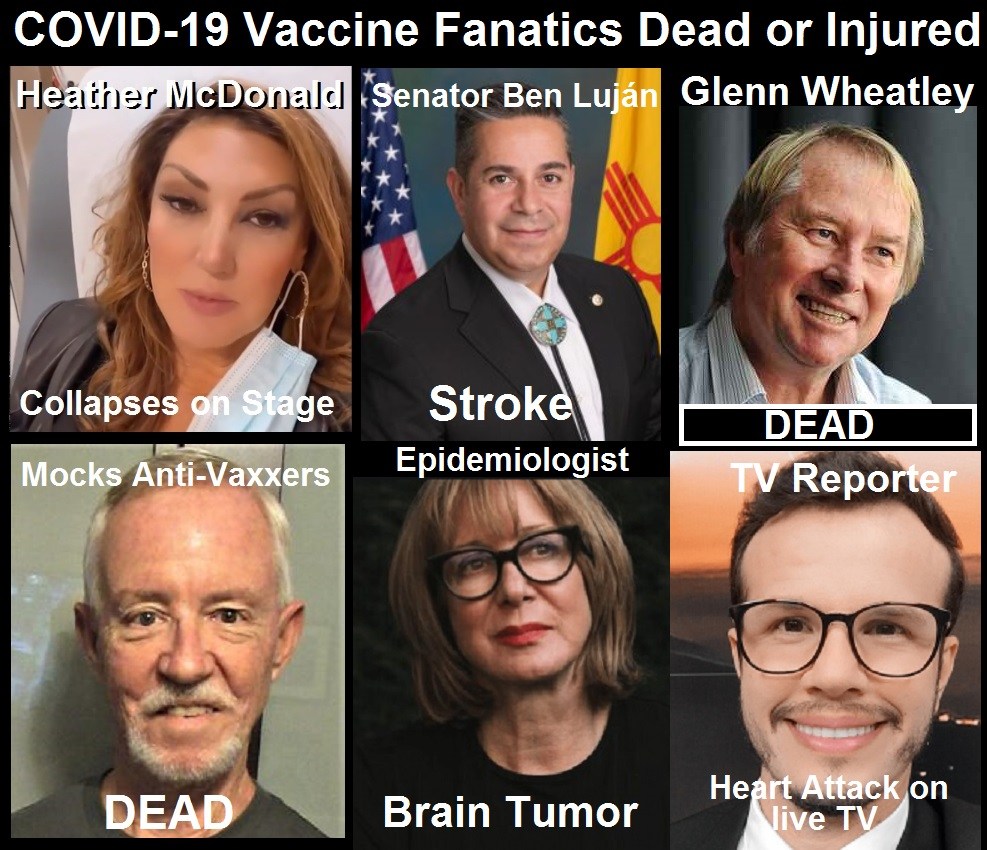 by Brian Shilhavy
Editor, Health Impact News
Pro-COVID-19 vaccine fanatics who criticize or mock in public those who refuse the COVID injections continue to experience the principle found in the Bible that states "you reap what you sow" or what others refer to as "karma" as they are struck down dead or injured, sometimes in full view of the public.
TMZ is reporting today that Comedian Heather McDonald, the former "Chelsea Lately" star, was headlining a sold-out show in Tempe, Arizona, when she collapsed on stage during her second joke.
Comedian Heather McDonald fell hard during a show in Tempe, Arizona, but it was no joke … it was a medical emergency. Eyewitnesses tell TMZ … the former "Chelsea Lately" star was headlining the sold-out show, when she delivered her second joke … "I'm vaxxed, double vaxxed, boosted … and flu shot and shingle shot and haven't gotten COVID and Jesus loves me most."

As soon as she delivered the joke, she just collapsed and hit her head on the floor. Everyone thought at first it was all part of the act, but it was not. She was conscious, but clearly, all was not well. An EMT and a nurse happened to be in the audience … they rushed up on stage to provide first aid.

The 911 call came in as a seizure, but no one really knows yet. An ambulance came and paramedics tended to Heather. (Full story.)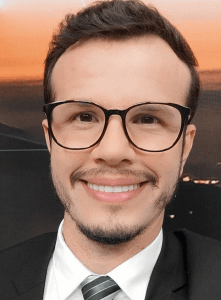 Rafael Silva is a television presenter for Jornal das 7/TV Alterosa in Brazil. The COVID Blog reports:
He is also the consummate vaxx and mask zealot, almost to the point of insanity. Mr. Silva received his first injection on July 30. It's unclear which brand he received. However it is clear that it doesn't matter what brand it is. The caption says everything you need to know about his loyalty to big pharma.

"I don't really know how to explain what I felt. I cried, I cried a lot of joy for having the possibility of being vaccinated. At the same time a feeling of sadness for more than 550 thousand people who didn't have that chance. Take care, keep wearing a mask. Long live the Vaccine."

Mr. Silva, 36, received his second injection on August 28. He thanked God "for the opportunity."

He received his booster shot on December 28. The caption translation is as follows:

"Long live the third dose. I'm sorry for the people who didn't have that opportunity. Vaccines save lives."

Mr. Silva was in mid-sentence during a live broadcast on January 3, when he suddenly lost consciousness and collapsed to the floor. The station cut the footage right before the very-loud thud when Mr. Silva struck the floor. It was reported that he was in stable condition later that day.

Brazilian online newspaper Metrópoles reported that Mr. Silva was taken to Humanitas Hospital. But he suffered five more cardiac arrests in the ambulance. Mr. Silva has since locked his Twitter account so only verified followers can see his Tweets. There are no further updates. (Full article.)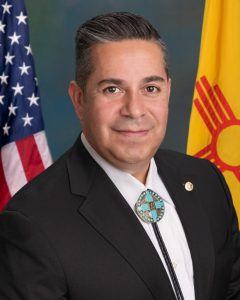 Pro-COVID-19 Vaccine U.S. Senator Ben Luján, who has backed legislation to censor "misinformation" on the Internet regarding COVID-19 vaccines, has now reportedly suffered a stroke in his brain.
U.S. Senator Ben Luján, D-New Mexico, checked into Christus St. Vincent Regional Hospital in Santa Fe on January 27. He complained of dizziness and fatigue, according to his official statement. Doctors determined that the 49-year-old, first-term Senator, had a stroke in his cerebellum – the back part of the brain that controls walking, motor learning, vision and more.

Senator Luján was transferred to University of New Mexico Hospital on January 28. He underwent decompression surgery over the weekend to relieve pressure in his skull.

Senator Luján was a trendsetter in a way. He received his first Pfizer mRNA injection on Saturday, December 19, 2020.

Senator Luján had just defeated Republican Mark Ronchetti in the 2020 General Election weeks earlier. He was sworn into the Senate on January 3, 2021. And ever since then, Senator Luján has been an unapologetic, big pharma loyalist.

At least twice since September 2021, Senator Luján promoted legislation and policies to hasten censorship on the internet.

It's unclear if Senator Luján received a booster shot. But he's encouraged everyone else to get their boosters numerous times since November. He especially liked posting photos of children being injected.

Days prior to being hospitalized, he was still promoting mRNA injections, quarantines and tests. (Full article.)

Glenn Wheatley: 74-year-old "double vaccinated" Australia music icon dead after weeks suffering in hospital
Exerpts:
MELBOURNE — The headlines are all very similar. "Australian music manager Glenn Wheatley dies aged 74 after contracting COVID-19," writes 7News. The News Daily wrote, "Music legend Wheatley dies after COVID battle." Vaccination status is modus operandi in mainstream media headlines when someone who is against masks, mRNA shots, etc. dies of so-called COVID-19. But the journalistic principle of "bury the lede" is the trend in 2022 for stories like this.
Mr. Glenn Wheatley is a well-known bass player, music promoter and talent manager down under. He first gained fame in the late 1960s and early 1970s as a member of the pop band The Master Apprentices. The band is best known for the hit songs "Turn Up The Radio" (1970) and "Because I Love You" (1971).
Mr. Wheatley left the band in 1972 because of exploitative practices by Australian concert venues and record companies.  He became the manager and co-producer for the Little River Band in 1974. The group was a commercial success in the United States and Australia, selling over 30 million records. The band produced 10 top-20 singles on the Billboard Hot 100 from 1977 to 1983, including their biggest U.S. hit, "Reminiscing." It reached #3 in 1978.
The group disbanded in 1986 when Capitol Records dropped them. Mr. Wheatley's new project was resurrecting the solo career of Mr. John Farnham, who was lead singer for the Little River Band in its last three years. Mr. Farnham, a former teen pop star in the 1960s, enjoyed his greatest commercial success as an adult contemporary singer under Mr. Wheatley' management.
Mr. Farnham's 1986 album Whispering Jack is still the second-best selling album in Australian history, with recently-deceased Meat Loaf's Bat Out Of Hell at number-1, according to the Australian Recording Industry Association (ARIA). The album produced the smash hit "You're the Voice," which won the ARIA Single of the Year award in 1987. And that's where this story picks up.
Wheatley loves lockdowns and vaccines
"You're the Voice" became a rallying anthem for Australian anti-lockdown protesters throughout 2020 and 2021. The refrain contains the lyrics:
You're the voice, try and understand it
Make a noise and make it clear
Oh, whoa
We're not gonna sit in silence
We're not gonna live with fear.
Mr. Wheatley told 7News in September 2020 that he and Mr. Farnham vehemently objected to the song being used by the protesters. He said protesters using the song was "very offensive." Mr. Wheatley expanded on his position in an interview with daily newspaper The Age:
"I'm personally concerned people will hear the song and think John Farnham is personally endorsing these protests, and in this case it's not right. It's something that John and I do not condone, the use of that song, particularly in a time in Melbourne where we are in stage four lockdown. Really, the last thing we should be doing is protesting, no one should be hitting the streets en masse, endangering people's lives and livelihoods."
It's unclear when exactly Mr. Wheatley received his injections. But both 7News and the Sydney Morning Herald reported that he was "fully-vaccinated." An educated guess is that he received the injections in November and/or December last year because reports say he "contracted the virus" around Christmas. He was in the Epworth Hospital intensive care unit "fighting valiantly for several weeks."
Mr. Wheatley passed away on February 1. He is survived by his wife and three adult children.
Read the full article at The COVID Blog.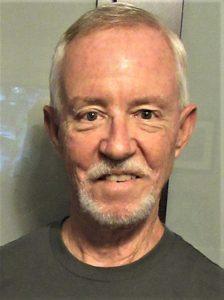 Bill Branch: 70-year-old Tennessee painter tells the non-vaccinated "get the vaccine, not dewormer," dead 10 weeks after Moderna mRNA booster injection
Excerpts:
MEMPHIS — A 70-year-old watercolour painter and retired museum curator is dead, in yet another story of an unnecessarily-obnoxious LGBT vaxx zealot dying after months of virtue signalling.
Mr. William "Bill" Lee Branch received his first Moderna mRNA injection on February 26, according to his Facebook page. Several of his friends congratulated him, and said they were happy for him. One friend said that they still cannot socialize until after the second injection, per Fauci's orders.
He immediately announced that his second dose was scheduled for March 31.
But Mr. Branch had a lot to share in the meantime. He described himself as an "avid Christian" who attended The Church of the Holy Communion Episcopal Church in Memphis.
In announcing receipt of his second Moderna injection on March 31, Mr. Branch asked rhetorically, "when does the 5G start working and what is the password to get into the microchip?"
Virtue signalling run amok
Some of the images Mr. Branch posted were disturbing. We'll only be publishing this one from April 1 which is a microcosm of many others.
Mr. Branch celebrated "full immunity" on April 14, two weeks after his second injection.
He posted an image on April 28 promoting both masks and the injections.
But the vaxx virtue signalling really picked up in the summer. Mr. Branch is apparently a researcher for U.S. Supreme Court Justice Sonia Sotomayor.
An August 4 post insinuates that the non-vaccinated are stupid.
Mr. Branch promoted this obituary of a man who allegedly died of COVID-19 in 2020.
Then he wrote that "anti-vaxxers and Trumpanzees" should have the vaccine, not "dewormer" on August 23.
Mr. Branch implied on September 15 that kids today should get mRNA injections because kids got polio vaccines in 1954.
Booster, illness and death
Mr. Branch went to a Kroger pharmacy and asked about Moderna booster shots on October 21. They told him to come back in a week.
It was actually two weeks later when he received his Moderna mRNA booster injection on November 5.
Mr. Branch turned 70 years old on November 30. He expressed gratefulness for everything he's seen and experienced in his time on Earth. "I hope there are many more years for me and you," he said.
Mr. Branch wrote on December 12, "I have been sick for quite a while." But he kept to himself until this day. Mr. Branch provided no further details, and simply asked for prayers.
Mr. Branch posted another update about his health on December 21. He'd "been sick for two months," pretty much ever since he received the booster. He almost blamed COVID-19 before revealing he's getting an ultrasound and colonoscopy in the coming days.
His next update came on January 4. Mr. Branch was getting "11 pounds of fluid drained from his abdomen" that had been there since December 8. He said the fluid came from his liver. Mr. Branch was also having an echocardiogram the same day. It is essentially a test for pericarditis, myocarditis and other heart issues.
The last Facebook post from Mr. Branch came on January 5 from Baptist Memorial Hospital in Memphis. He simply reported that the fluid removal was successful and not too painful. Several of his friends asked for updates on his health in the comments. But there was no further communication from Mr. Branch.
He passed away at his home on January 20.
Read the full article at The COVID Blog.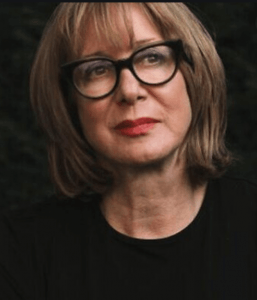 Mary-Louise McLaws: Australia epidemiologist and WHO advisor who called the non-vaccinated "self-centred," diagnosed with brain tumour
Excerpts:
SYDNEY — A University of New South Wales epidemiologist and World Health Organization (WHO) advisor is either facing incredible karma or is the latest high-profile, post-injection cancer victim.
There is now more than enough evidence showing that the mRNA and viral vector DNA injections hasten cancer. Dr. Azfal Niaz is the latest doctor upholding his Hippocratic Oath and warning people of these dangers. The New York medical doctor tweeted on November 22 that he's seeing cancer rates that are 20 times higher since mRNA and viral vector DNA injections came to the market.
Less than 48 hours later, his Twitter account was permanently suspended. That means he's telling the truth.
Dr. Ryan Cole has also tied the experimental injections to cancer. He cited a Dutch study that found mRNA manipulation suppresses the immune response of Toll Like Receptor 4 (TLR4). Said receptors fight off cancers in the human body. Researchers at the Sloan Kettering Institute also concluded that  "changes in an information-carrying molecule called messenger RNA can inactivate tumour-suppressing proteins and thereby promote cancer."
Dr. Judy Mikovits called the artificial spike proteins in the injections "cancer envelopes." Dr. Craig Wax, a New Jersey family physician, tweeted his concerns about the injections "turn[ing] on oncogenes and caus[ing] cancer in young people." His Twitter account was promptly suspended as well.
The story of Professor Mary-Louise McLaws sounds almost identical to the above-linked Jovita Moore story. But Ms. McLaws is perhaps the most egregious vaxx zealot covered on this blog to date, and that's saying something. This woman either believes her own B.S. or is pre-programmed to regurgitate Pfizer, Fauci and CDC propaganda in perpetuity.
Initial truth in early 2021
There's no definitive proof that Ms. McLaws received one of the lethal injections. But she'd be a world champion hypocrite and liar if she's non-vaccinated ("rules for thee, but not for me"). Ms. McLaws actually spoke some truth in early 2021. She admitted last January that these injections do not prevent the spread of so-called COVID-19.
She also admitted in January that there's no research showing that it's safe to mix different brands of the injections.
There's still no official evidence thereof. But that doesn't stop the Centres for Disease Control (CDC) from peddling arbitrary vaccine propaganda. First the CDC said in August that the same brand should be used for booster shots. A few months later, based on zero research, the CDC said mixing and matching is just fine. The COVID Blog has reported catastrophic results when people mixed the injections.
We've also observed many cases of people turning into hardcore vaxx zealots after receiving the injections. Thus it's entirely plausible that Ms. McLaws received the injections in May when people over 50 in Australia first became eligible. That's also when her vaxx zealotry really accelerated. She did, however, promote mass vaccination sites as early as April.
Post-injection vitriol and loyalty?
Vaxx zealots are typically also mask zealots. Ms. McLaws jovially promoted mask mandates throughout 2020 and 2021.
She first promoted "purpose-built" quarantine facilities in May, meaning COVID concentration camps like Howard Springs near Darwin, Northern Territory.
But her modus operandi throughout 2021 was pushing mRNA injections for children and young adults. She first pushed for 11 to 15-year-olds to receive Pfizer injections in June.
Ms. McLaws praised Pfizer for "targeting" 20 to 39-year-olds on August 14.
She again promoted injections for the "young" later that month.
Ms. McLaws appeared on the ABC News (Australia) Breakfast program on September 19, pushing for an 85% vaccination rate for the 20 to 39 demographic.
She graduated to pushing Pfizer injections for 5 to 11-year-olds by November.

The next day, November 9, Ms. McLaws appeared on Nine Network's Today program. She said the non-vaccinated are "self-centred" for believing vaxxed people should have faith in their sacrament and not worry about what the non-vaccinated are doing.
She went on, in a very robotic manner, regurgitating fallacies and fearmongering propaganda. Presenter Karl Stefanovic facilitated the entire act and agreed with everything she said.
Brain tumour
Ms. McLaws took to Twitter on January 14 to report severe headaches. She was diagnosed with a brain tumour. Ms. McLaws said she'll be on sick leave for a month and spending time with family.
Ms. McLaws, just like the aforementioned Jovita Moore, was careful not to say the word "cancer" when she announced her brain tumour. Three months after Ms. Moore announced brain tumours, she confirmed that it was brain cancer. Three months thereafter, she passed away.
Ms. McLaws, in addition to the aforementioned sick leaves, has also stepped down from her position as president of the non-profit Australian Friends of Rambam. Rambam Hospital is the "preeminent hospital providing medical services to northern Israel."
Read the full article at The COVID Blog.
See Also: Video 29 minutes
https://rumble.com/vkmlux-in-memoriam-victims-of-covid-19-vaccines.html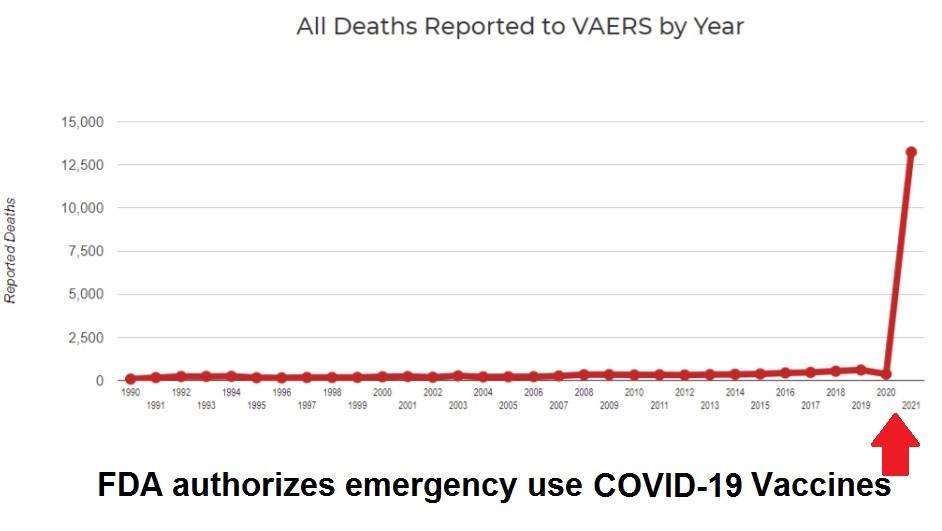 https://www.bitchute.com/video/zNCYFYergHqB/        Video 2 minutes
COVID-19 "Vaccine" Casualties List